Hanover Legal's Founder and President, Jack Zaremski, Esq., is a recognized expert on the legal market with over thirty years of practice and placement experience. He consults as to the market with both private and public sector attorneys as well as the law firms, businesses, and public interest organizations with which they affiliate.
Jack is a graduate of the Phillips Exeter Academy (1978), Dartmouth College (B.A. 1983) and Harvard Law School (J.D. 1987). A foreign languages concentrator at Dartmouth, Jack has also studied languages at Middlebury College, University of Toulouse (France), University of Salamanca (Spain), as well as The Hebrew University of Jerusalem and is fluent in English, Hebrew, French, Spanish and Italian and proficient in Arabic.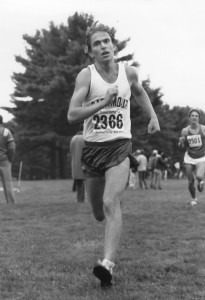 After completing his law studies at Harvard, he was awarded a Fulbright-sponsored scholarship and served as a law clerk to Justice Aharon Barak, President of the Supreme Court of Israel.  He litigated for almost a decade commencing as an associate at Dewey Ballantine in New York before joining the legal staffing industry in 1998 and then founding Hanover Legal in 2000.
In 2006, Jack was appointed by former New York State Bar Association President Kenneth G. Standard to serve as a member of the Special Committee on Balanced Lives in the Law, culminating in their 2008 Report and Recommendations to the Executive Committee and House of Delegates, and served as a member of the New York State Bar Association's Committee on Diversity and Inclusion from 2008 to 2014.  He is a long-standing member of the Harvard Club of New York City, where he has completed terms as Chairman of the Athletics Committee, the Pension Committee and on the Board of Managers.  He has served on the advisory board of Law360, a web-based publication dedicated to the legal industry and the business of law, and is frequently quoted in major media including Bloomberg Law, Crain's New York Business, The New York Times and Law360 on issues relating to the legal market.
A winner of seven Dartmouth varsity letters in cross country and track, Jack continues to pursue his passion for endurance athletics. Since founding Hanover Legal he has competed in numerous marathons including New York City, Cape Cod, Salt Lake City, Alaska, Dublin (Ireland) and Tiberias (Israel), as well as triathlons including, at the Olympic distance, New York City, Sag Harbor ("Mighty Hamptons"), Westchester, Maryland, Ceasaria and Gan Shmuel (Israel); at the half-Ironman distance, California (Oceanside), New Jersey ("Devilman"), New Hampshire ("Mooseman"), St. Croix (U.S. Virgin Islands), Pucon (Chile). Eilat and Kineret (Israel); and at the full-Ironman distance, France (Gerardmer), New Zealand (Taupo), South Africa (Port Elizabeth), Israel (Eilat), Japan (Fukue Islands), USA (Louisville, Kentucky) and Brazil (Fortaleza).  A proud dual U.S./Israel citizen, he has served as a volunteer in the Israel Defense Forces' Home Front Command, a specialized division of the Israeli Army dedicated to domestic and international search and rescue.
Jack can be contacted directly by email at jzaremski@hanoverlegal.com or by phone at 646-722-7076.
Testimonials
"Mr. Zaremski has done a great job for Carter Ledyard.  He is thoughtful about our needs and whether his candidates would be a good "fit" for those needs.  He listens.  He is responsive.  He is not a prima donna.  He does not take assignments from us for granted.  He does not try to force the issue if we decide not to go forward with a candidate.  In short – we are lucky to be associated with him!"  H. Thomas Davis, Jr., Member of the Executive Committee, Carter Ledyard & Milburn LLP
"Jack has a knowledge of the legal market that goes far beyond the usual passing familiarity with the firms and their latest financials.  He knows their plans, their areas of growth, and the key decisionmakers who will be setting their directions for the future.  Jack works tirelessly on behalf of his clients, finding opportunities that many other recruiters don't know exist.  If you are about to begin a job search, or even if you are in the middle of one already, you owe it to yourself and to your future to meet with Jack."  Mark Harris, Partner, Proskauer Rose
"Jack has the three qualities I most value in a legal recruiter — he is honest, direct and smart.  That is why I worked with him years ago when I was looking to move firms, why I have referred several good friends to him, and why I continue to turn to him for candidate recommendations."  Catherine M.Clayton, Director, Intellectual Property, Gibbons
"I have had the pleasure of working with Jack Zaremski at Hanover Legal Personnel Services and find him to be exceptionally professional and knowledgeable about the legal market. He is responsive and conveys a passion for his work. He is cognizant of our Firm's needs, and his candidates are always well-prepared and qualified, which has helped to considerably expedite our hiring process. We always look forward to his submissions!"  Stefani Berkenfeld, Recruiting Associate Director, Gibson, Dunn & Crutcher  LLP
"I have known Jack Zaremski since we were both litigation associates of Alan Dershowitz at Harvard Law School in the early 90's.  I would describe him as creative, thoughtful, determined and absolutely focused on achieving the best results for his clients. "  Joseph M. Lipner, Partner, Irell & Minella LLP
"I have worked with Jack and Hanover Legal for nearly a decade, and he has consistently provided us with excellent candidates who were carefully tailored to fit our specific requirements.  In addition, he has done an excellent job of placing candidates that I have referred to him over the years.  Thus, he plays to strong reviews from both sides of the aisle.  With his diverse legal background that covers the gamut from big firm practice to public interest matters, Jack has both the depth of knowledge and the range of contacts that have made him ideally suited to meet the needs of a broad spectrum of legal employers and employees.  I hold him in the highest regard and give him my strong recommendation."  James G. Kreissman, Partner, Simpson, Thacher & Bartlett LLP
"Here's what Jack brought to the table when I was looking to transition back to a law firm after my service as a federal prosecutor and as in-house counsel:  a profound understanding of the legal market, patience and confidence during a thorough exploration of options, expert advice at every step along the way, good relationships with the key players in my field, expeditious and consistent feedback and responsiveness, and ultimately and most importantly — a fabulous fit as a partner at a great firm!"  Mary E. Mulligan, Partner, Friedman, Kaplan, Seiler & Adelman LLP
"What impresses me most about Jack is his relentless determination to live in accordance with his ideals, principles and convictions.  These qualities have translated concretely into assisting Shiboleth LLP — now the largest Israeli-based law firm in North America — in our ongoing growth and expansion.  Thanks to Jack's involvement and assistance in Israel-related causes, which are dear to both of us, we have become professional colleagues as well as friends."  Oren Heiman, Managing Partner, Shiboleth LLP
I met Jack Zaremski at Harvard Law School in the late 1980's, where we were students together.  We also worked together as associates at Dewey Ballantine, before Jack moved on to legal recruiting, and then when I was one of the Hiring Partners at Kaye Scholer in placing lateral attorneys at the Firm.  He is smart, honest, dedicated and knowledgeable about his field.  I value and trust his judgment about the legal placement market, as well as his intuition as to whether a company and a recruit are the right fit for one another.  Bea Drechsler, Esq., Drechsler & Drechsler LLP
"During my tenure as President of the Harvard Club of New York City, I worked extensively with Jack, who was a board member and chair of the Athletics Committee. This was an especially challenging period, as we were in the midst of a major building expansion, especially affecting areas over which Jack's committee had jurisdiction.  I came to rely on his judgment and sensitivity to the numerous issues involved.  I am also a real estate attorney in private practice, and in this capacity I have found Jack to be a tremendous resource as a consultant on the legal market as well.  His inside knowledge of the legal community and his common sense approach to the process are always helpful."  Joseph J. Handlin, Esq., Law Office of Joseph J. Handlin
"Our firm has worked with Jack Zaremski for over a decade and has found him to have a profound sense of the legal market and understanding of our needs and direction.  Jack is the genuine article.  He is gracious yet direct and mindful of necessary follow-up.  He has assisted us on all levels of searches and capably handled our referrals.  Jack's approach continues to be professional; he has never failed to come to the office to give advice or simply listen.  We look forward to our continuing relationship with him."  Alberta Baigent, Recruiting Director, Curtis, Mallet-Prevost, Colt & Mosle LLP